Ibiza is increasingly becoming a frequent option among travelers as the ideal destination to hire a yacht. It's a momentous landmark for travelers looking to rest during the hot, summer seasons. Although Ibiza is renowned for being a partying hub, it boasts some amazing landscapes on water and land.
For instance, it's best to hire a yacht in Ibiza when going for exquisite vacations. Aboard a yacht, you'll enjoy cruising around the calm Mediterranean waters. You can also enjoy stunning sceneries of surreal environments and never-ending beaches.
This post will outline the top five reasons it's best to consider chartering a yacht in Ibiza. Read on to find out more about maximizing your vacation with an ibiza yacht charter.
1. You can cruise to the stunning coves
Ibiza is filled with many tiny coves, each cove more astonishing than the preceding cove. To access these white beaches, it's best to hire a yacht and sail on these beautiful waters. Travelers can experience a subtle sense of liberty across the entire journey.
If your family accompanies you to Ibiza, it can be a great idea to rent a yacht and visit the hidden, ancient creeks. Atlantis – a secret cove which is still unknown – is one of the notable creeks around this area. Essentially, this haven is a destination for tranquility, and it'll provide you with a relaxation moment to share with friends and loved ones.
2. You can explore the secret corners of Ibiza
When you charter a yacht in Ibiza, it's easy to escape the overvisited destinations and explore the uncrowded regions to get some rest. Besides the common Ibiza coves, it's a great idea to sail along wild beaches, where its nature is well preserved. When here, don't miss visiting Cala Moli – a tiny secluded beach that'll make you forget your worries for a while.
If you're looking for an intimate corner, the perfect destination would be Calanque D'Albarca – a small paradise renowned for a peaceful family holiday. You'll explore the unknown side of this attraction during the summer.
3. You can explore the majestic Ibiza islands
Hiring a yacht also lets you access Ibiza's small islands, including Formentera, Bledas, S'Espartar, etc. A yacht lets you to access Formentera's idyllic islands of and explore them. Formentera is certainly bound to impress you with its distinct pine forests. The nature around this place is preserved, which will impress nature lovers.
If you'd like to participate in sports on your holiday, Formentera is the ideal destination to enjoy scuba diving. It also boasts an outstanding seabed and exquisite salt marshes. Please don't leave this destination without experiencing its delicious gastronomy.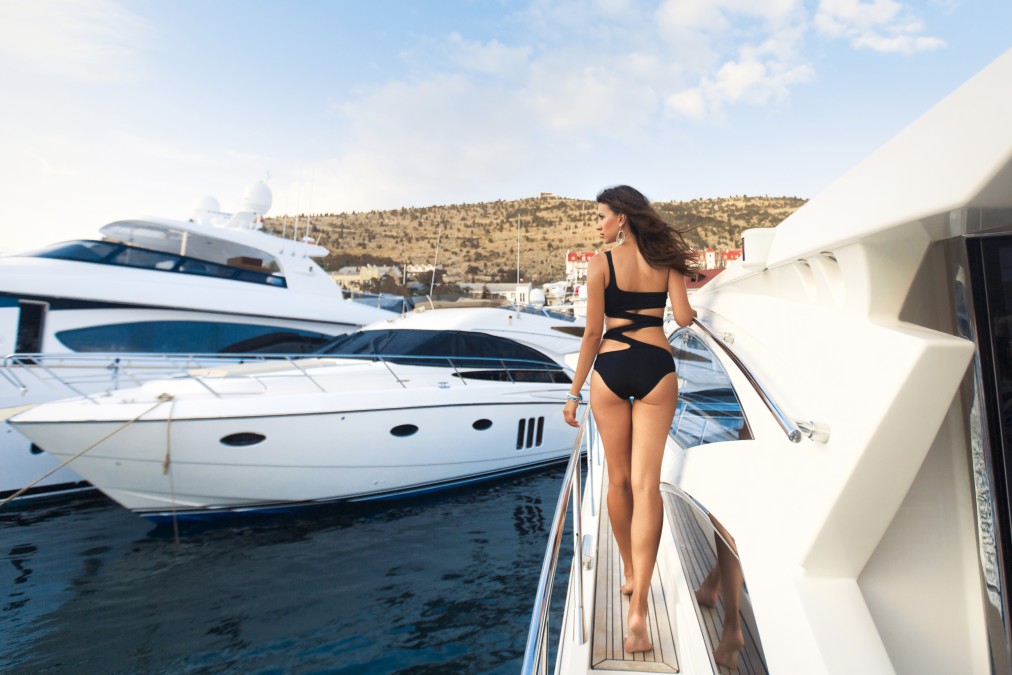 4. You can enjoy luxurious holidays
Hiring a yacht will let you enjoy a luxurious vacation for a perfect getaway with friends and family. Aboard the yacht, you can choose to lie down then allow yourself to be rocked by the sea's lapping waves. Make the most of this destination to alleviate your stress and enjoy some color during the holiday.
Alternatively, you can swim in the exquisite warm waters of the Mediterranean during summer. Whether a skipper accompanies you, an Ibiza yacht charter will make your vacation unforgettable.
5. Ibiza is the best destination for partying
This is the most popular fact about Ibiza – it's the best destination to organize brilliant celebrations in the Mediterranean region. You can sunbathe aboard your yacht with friends or enjoy cocktails while you dip your feet in the Mediterranean water. Its natural landscapes are sublime, meaning your yacht parties will be incomparable.
Summary
Why should I hire a yacht to visit Ibiza? We hope you now have your answer. These are some reasons why it's a great idea to hire a yacht in Ibiza to make the most of your vacation.