Perhaps you are looking for new destinations to spend your holidays. The Maldives, thanks to its many assets, could be a good option. Located in the heart of the Indian Ocean, it is a very attractive tourist site. We suggest you discover the Maldives.
Why visit the Maldives?
There are more than 2000 islands, each one more attractive than the other. The most famous and most visited are: Ukulhas, Maafushi, Digura, Gan… Its flat terrain makes it easy to explore these islands. They are various beaches with beautiful fine sands. Under the song of these various birds, you can rest, meditate calmly. If you love swimming, fishing, you can indulge in it. Their 5-star hotels and the possibility of sleeping on stilts attract more tourists. Flying over the Maldives will give you a sensational view of this region.
The best time to visit the Maldives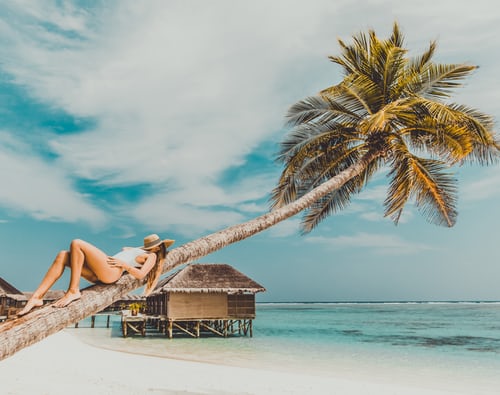 The months of January to April are good. The climate is favourable. You can enjoy long hours of sunshine. Rains are rare. If you are more interested in learning about the culture of the country, July and September are more appropriate. On 26 July, they commemorate the Independence Day. You will be able to discover: dances, traditional rhythms… of the region. The lux Underwater festival, which takes place in September, brings together diving enthusiasts every year.
What you should know before visiting the Maldives
For religious reasons, certain dress codes are required. You will not be allowed to wear a swimming costume for example. Do not bring alcohol, religious accessories not recognised by the Islamic religion. Respect for the tradition of the hosts is paramount. It is forbidden to bring back with you objects such as stones, shells… as souvenirs. If you want to spend a nice holiday without any worries, you must respect these rules. This is very important.